SAB Students' Research Colloquium is the platform created for the undergraduates of the SAB Campus - CA Sri Lanka to share their research findings and showcase their scholarly talents. As a key brand of the event calendar of the SAB Campus, it is known as SAB SRC. While SAB students are getting a remarkable opportunity to present their research work and get feedback from a renowned panel of academics who are experts in the respective areas of study, this entire platform has created a worthy sphere for the SAB Campus to enrich its academic and research endeavors.
SAB Students' 2nd Research Colloquium
SAB SRC 2023
SAB Campus-CA Sri Lanka held SAB Students' 2nd Research Colloquium (SAB SRC) in 2023, continuing their commitment to broadening learning opportunities for their partners. The event revolved around the theme "Contemporary Accounting Endowment on Developing the Psychological Capital of Resiliency," attracting 38 undergraduates who showcased their research across seven tracks. These tracks encompassed various facets like Financial Reporting, Fraud & Forensic Accounting, Business Ethics & Governance, Audit & Taxation, Finance & Risk Management, SME & Sustainability, and Management Accounting.
The colloquium served as a platform for SAB undergraduates and academics to exchange insights through top-notch research presentations. Professor Tharusha N. Gooneratne from the University of Colombo delivered the keynote address, adding significant value to the event. Distinguished guests, including Mr. Sanjaya Bandara, President of CA Sri Lanka, Mr. Heshana Kuruppu, Vice President of CA Sri Lanka, Mr. Ashane Jayasekara, Chairman of the Board of Management of SAB Campus, and Ms. Lakmali Priyangika, acting CEO of CA Sri Lanka, among others, graced the occasion. All presenters received constructive feedback from esteemed academic panels, enhancing the caliber of the colloquium.
The collaboration between the SAB Campus community and renowned academics from various universities contributed significantly to the body of knowledge in both academia and industry. The e-version of the colloquium's abstract book is accessible via a QR code, furthering the dissemination of this wealth of information.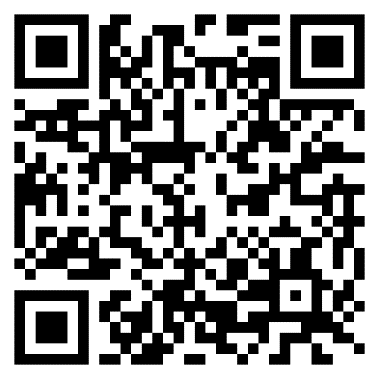 Click here or scan the QR Code to view the e-version of the Abstract Book
1st SAB STUDENTS' RESEARCH COLLOQUIUM – 2022
SAB Campus, CA Sri Lanka has successfully conducted the 1st SAB Students' Research Colloquium – 2022 (SAB SRC – 2022), on 25th of October 2022 at CA Sri Lanka, under the theme of "Elusive boundaries of Digitalization in Accounting Profession": Challenges for the accounting educators and graduates.
SAB Campus, CA Sri Lanka has invited Senior Professor Kennedy D Gunawardana, of the University of Sri Jayawardenepura, as the keynote speaker of the 1st SAB SRC – 2022, to enhance the research culture and to blend it with modern digitalization requirements for accountants in the corporate sector as per the theme of the 1st SAB SRC – 2022.
Moreover, the event was glamoured with the participation of the President, Vice President, and CEO of CA Sri Lanka; Professors, and Ph.D. holders from state universities as Co-Chairs; Director, Registrar, Academic and Administrative staff, and abstract presenters and invited undergraduates of SAB Campus, CA Sri Lanka.
Adopting green practices in Sri Lanka SAB Campus, CA Sri Lanka decided to launch the abstract book of 1st SAB SRC – 2022, as an E-Version, that enables access through a QR Code. Accordingly, Mr. Sanjaya Bandara, the President of CA Sri Lanka launched the E-Version of the Abstract Book of the 1st SAB SRC – 2022. This abstract book includes 41 research abstracts of 41 abstract presenters of SAB Campus, CA Sri Lanka under six research areas: namely, Financial Reporting and Management Accounting, Fraud and Forensic Accounting, Ethics and Governance, Auditing and Taxation, Finance and Risk Management, SMEs, and Sustainability.
The event was conducted with an inaugural ceremony followed by parallel sessions.
These parallel discussions provided an impressive platform for abstract presenters to disseminate their research findings with confidence to experts in the disciplines of Accounting and Finance. All abstract presenters were appreciated, and they received constructive comments for their research work for further improvements from the Chair-persons and the Co-Chair personalities of each panel. All abstract presenters were awarded a participation certificate and each panel selected The Best Presenter for their panel. Accordingly, there were 06 Best Presenters, and they were awarded Best Presenter certificates.
The event was successfully conducted with positive responses from the participants.

Click here or scan the QR Code to view the e-version of the Abstract Book