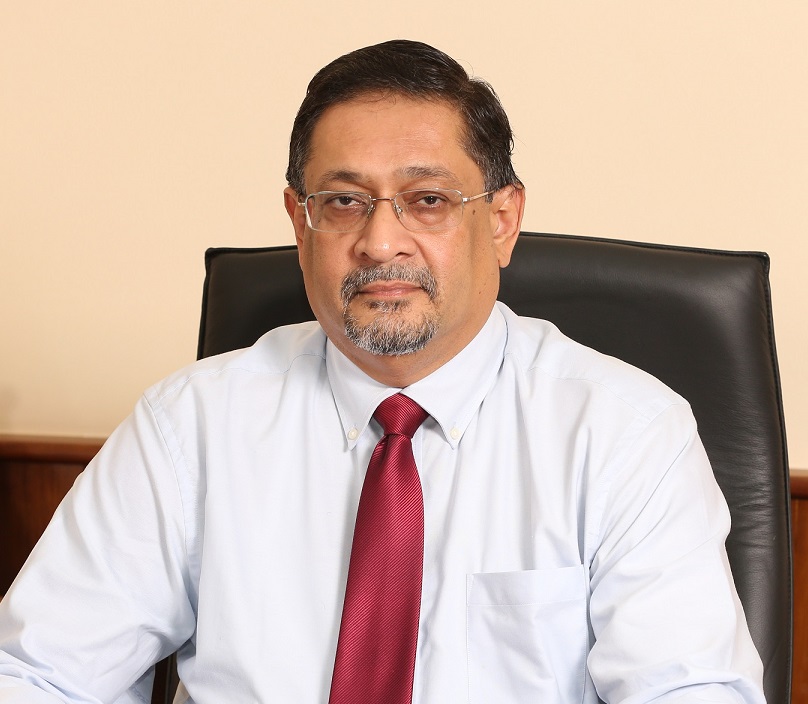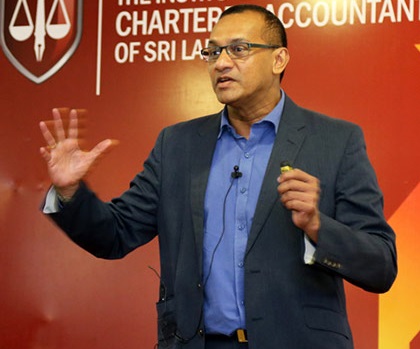 CA Sri Lanka unveils exclusive 21st Century Board Leadership Masterclass for corporate directors and executives
The Business School of the Institute of Chartered Accountants of Sri Lanka (CA Sri Lanka) together with the Institute of Directors of Luxembourg launched a ground-breaking 21st Century Board Leadership Model Masterclass for the first time in the country.
An exclusive training programme aimed at developing skills and strategy of future ready board members, the masterclass targets corporate directors and c-suite executives, who aspire to go beyond their traditional scope and take on a more dynamic and challenging role as future ready leaders who possess the necessary vision and strategy to drive the organisations forward amidst mounting challenges.
The masterclass was conceptualised and launched in Luxembourg and is currently offered by the Institute of Directors of Luxembourg to its European membership and is amongst the institute's flagship programmes.
The goal of the masterclass is to prepare young corporate directors and c-suite executives to be future ready 21st century board members, while inculcating the importance of creating a board response strategy and how to develop a company specific 21st Century Board Leadership strategy template.
President of CA Sri Lanka Mr. Manil Jayesinghe said that the COVID-19 crisis has helped professionals understand the increasing need to adapt with time, and also possess the ability to strategise towards the future, immaterial whether we are dealt with a man-made, natural or health crisis.
"The masterclass by the CA Sri Lanka Business School is introduced at a very opportune time when business leaders and c-suite executives and even small and medium sized business owners to entrepreneurs need to understand the complex dynamics surrounding them and why it's important to transition from 20th century leadership to 21st century leadership, if we are to overcome the challenges and navigate unchartered territories of the future, successfully," he said.
The programme will be delivered viaseven insightful and interactive webinars covering a range of topics including introduction to the "21st Century Board Leadership" model and strategy, climate emergency board response strategy, health and social emergency board response strategy, new technology challenges and opportunities, challenges and opportunities in geo-politics, economic emergency & the Board's response strategy and governance & Board strategy advisory committee.
The ultimate goal of the programme is that every participant takes back a proposal to their company Board/CEO to build on and create a 21st Century Board strategy based on what they have learned from the masterclass.
The programme will be delivered by an expert faculty comprising of Dr. Ravi Fernando and Raymond Schadeck. Dr. Fernando is an alumnus of the University of Cambridge and of INSEAD Business School, and Chairman of Global Strategic Corporate Sustainability Pvt. Ltd, which operates in Europe, Vietnam, and Sri Lanka. Mr. Schadeck is an Independent Director and Chair of The Board of Regents at Sacred Heart University Luxembourg, Jack Welch College of Business & Technology, as well as the Chair of the Board of Université dans la Nature, in Canada.
The CA Business School was established to develop business leaders who possess the ability to create, transform and sustain successful organisations. The CA Business School offers a range of courses relevant to professionals in accounting and finance as well as management and strategy. Among the programmes it offers is an Executive Diploma, Postgraduate Diploma, a globally recognised MBA from the University of Southern Queensland, Australia (USQ) and short courses on pertinent business and finance topics.
The CA Business School has also been instrumental in partnering with globally reputed business schools such as INSEAD, DUKE CE and Euromoney Training to offer internationally recognised executive programmes for Sri Lankan professionals.