The CA Sri Lanka Kuwait Chapter, which is also known as the Sri Lankan Chartered Accountants' Society in Kuwait conducted its 4th Annual General Meeting at Crowne Plaza Hotel, Kuwait on 15 March 2019 under the patronage of Mr. Poshita Perera, the Minister and Head of Chancery of the Sri Lankan Embassy in Kuwait representing his Excellency the Ambassador of Sri Lanka Mr. Kandeepan Balasubramaniam.

Sanjeewa Senarathna was appointed as the new president of the CA Sri Lanka Kuwait Chapter for the year 2019. He was inducted by the outgoing president Susantha Dissanayake who served as president for the year 2018.

The new office bearers for the year 2019 were elected unanimously as per the constitution of the Chapter. The office bearers are:

President- Sanjeewa Senarathna, Vice President- Mangala Rajapaksha, General Secretary- Dimuthu Ethugala, Treasurer- Pradeep Saman Kumara.

Executive Committee: Asoka Rupasingha, Jayantha Premasekara, Sajith Sankapala, Prabu Kanapathy and Thisara Dilshan.

Tokens of appreciation were awarded to the sponsors of the event namely; Al Mulla Exchange, ALAFCO Aviation Lease and Finance, Grant Thornton - Al-Qatami, Al-Aiban & Partners, KPMG, Privatization Holding Company, Al Kout Food Group, Al Mailem Group, Apex Engineering, Bayan Medical Company, Commercial Bank of Ceylon Plc, Falcon Cargo, Kuwait Food Company (Americana) - Hardees, Kuwait Food Company (Americana) – KFC and Travel Club. Chairman of the Organising Committee Sameera Perera delivered the vote of thanks and the event was compered by Riyaz Jamaldeen.

The CA Sri Lanka Kuwait Chapter was established in November 2014 under the patronage of Sri Lankan Embassy in Kuwait and later admitted formally as the official chapter in Kuwait by the Institute of Chartered Accountants of Sri Lanka (CA Sri Lanka) on 17 February 2015.

The Chapter involves in continuous professional developments for its members to help strengthen their professional skills. The chapter's parent body is the Institute of Chartered Accountants of Sri Lanka, which is the national accounting body established by an Act of Parliament in 1959. CA Sri Lanka is also statutorily empowered to setting accounting and auditing standards requirements in Sri Lanka and currently has a membership of over 6000 based in Sri Lanka and overseas. The CA Members are in demand globally for their professional integrity, exceptional technical and perceptive skills.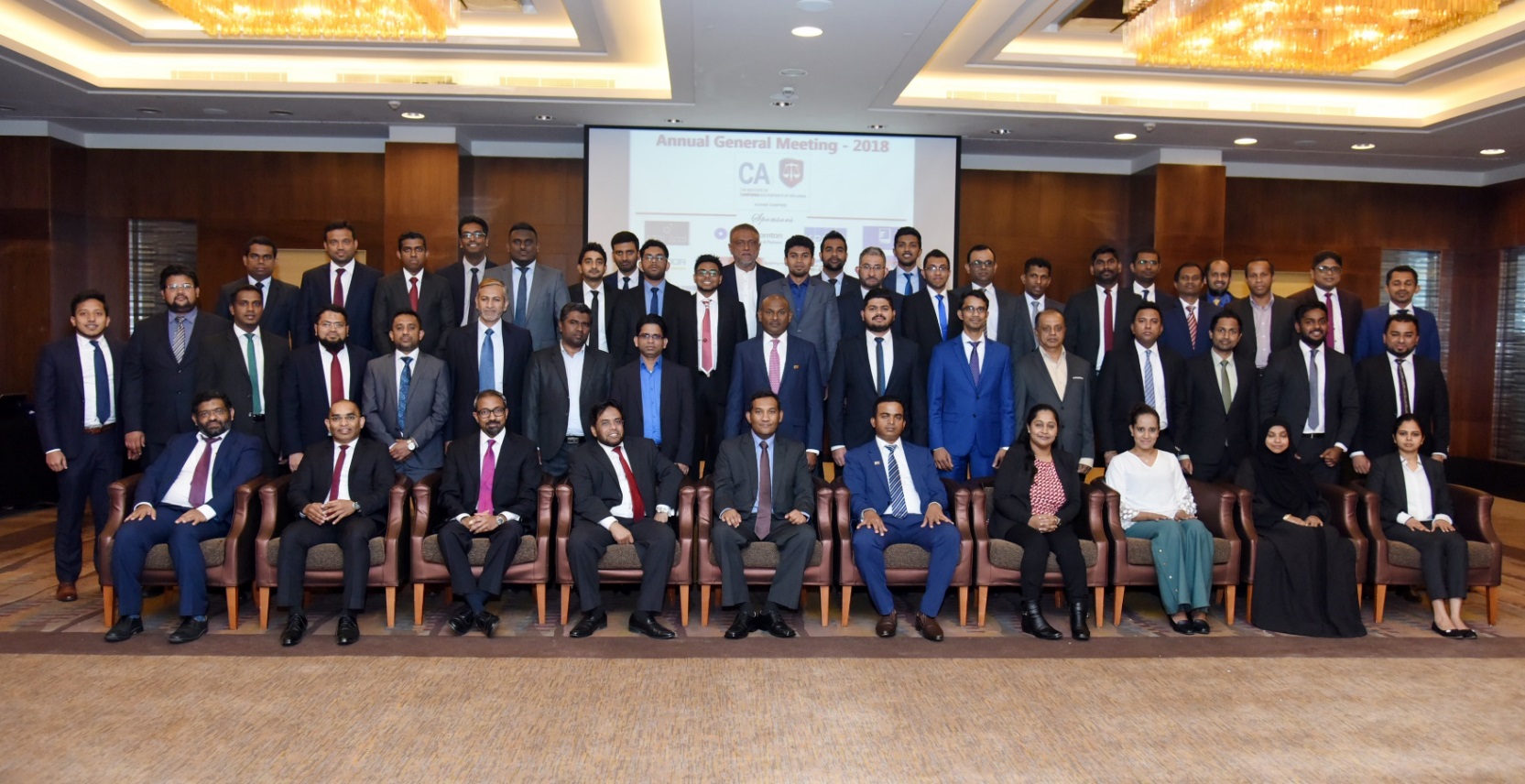 CA Sri Lanka Kuwait Chapter members group photo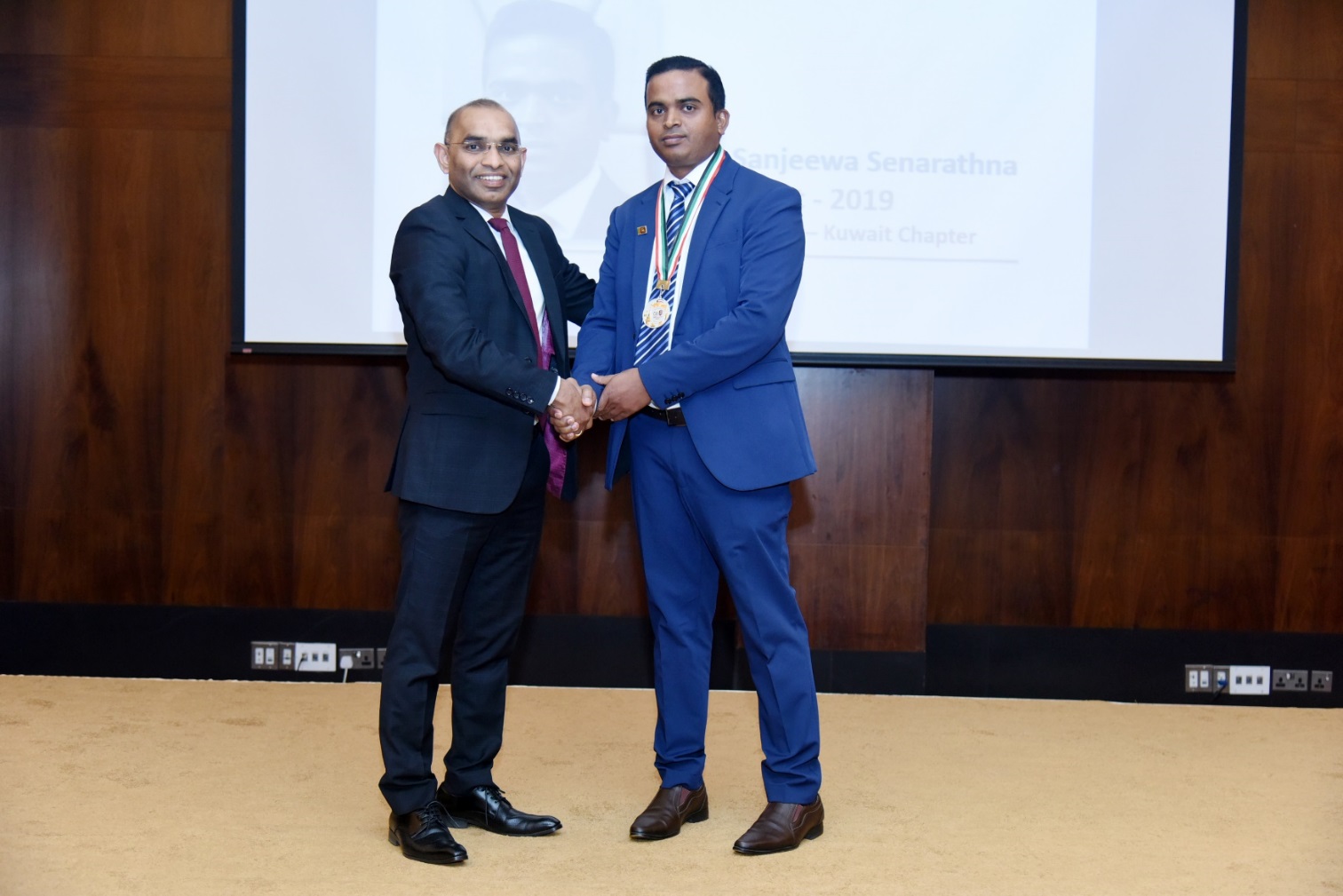 New President Sanjeewa Senarathna's induction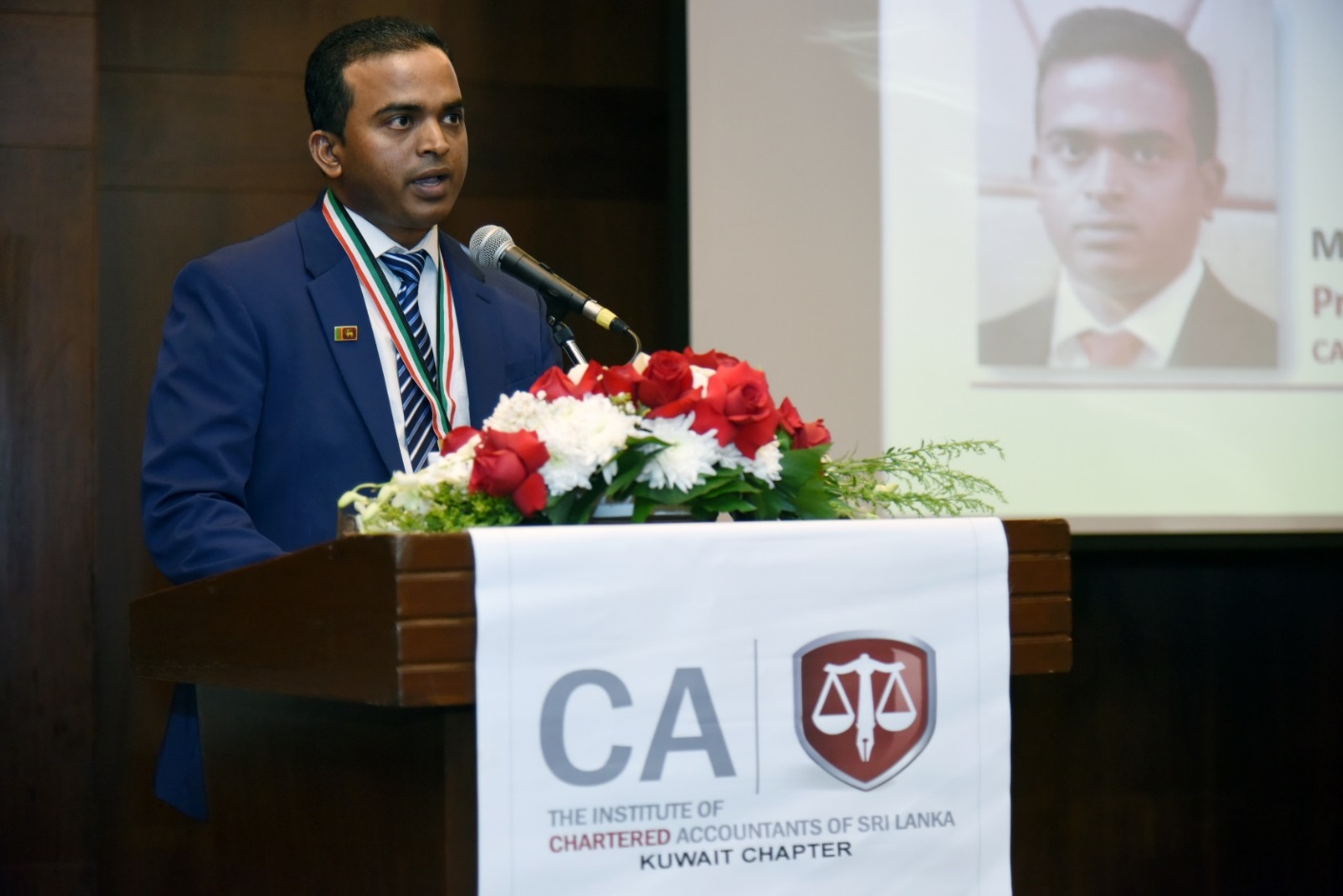 Sanjeewa Senarathna, new President 2019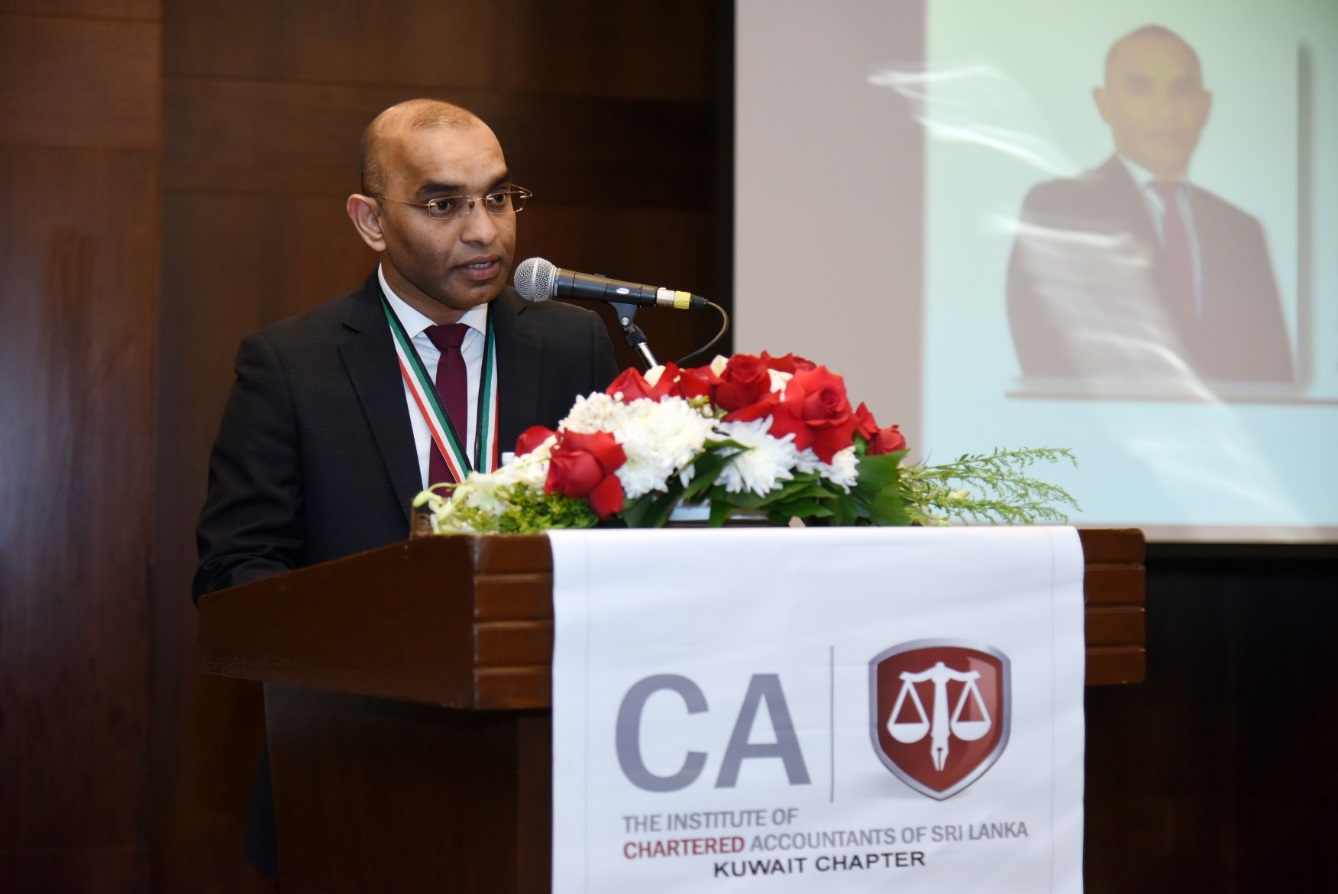 Susantha Disanayake, outgoing President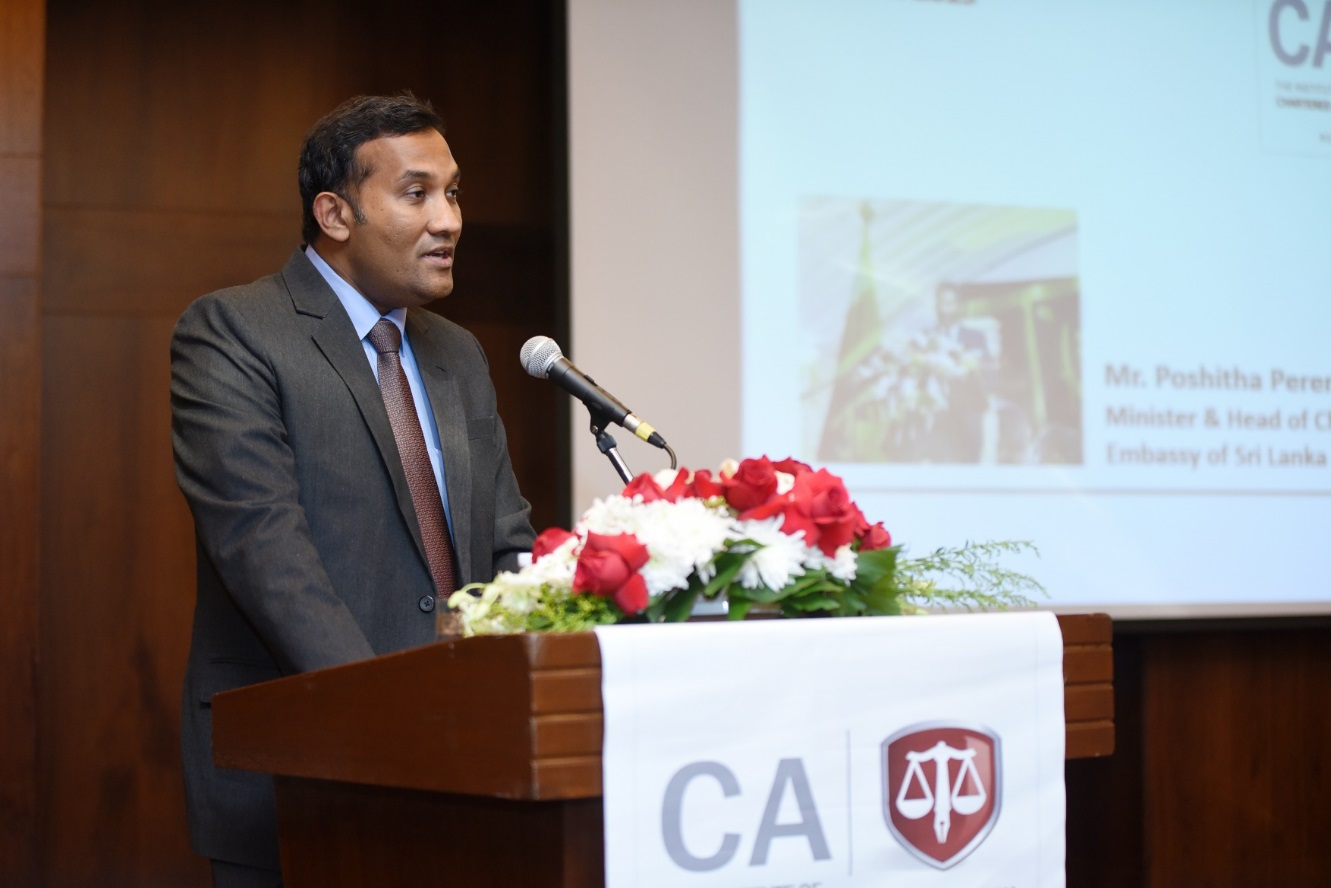 Poshita Perera, the Minister Head of Chancery of Sri Lankan Embassy in Kuwait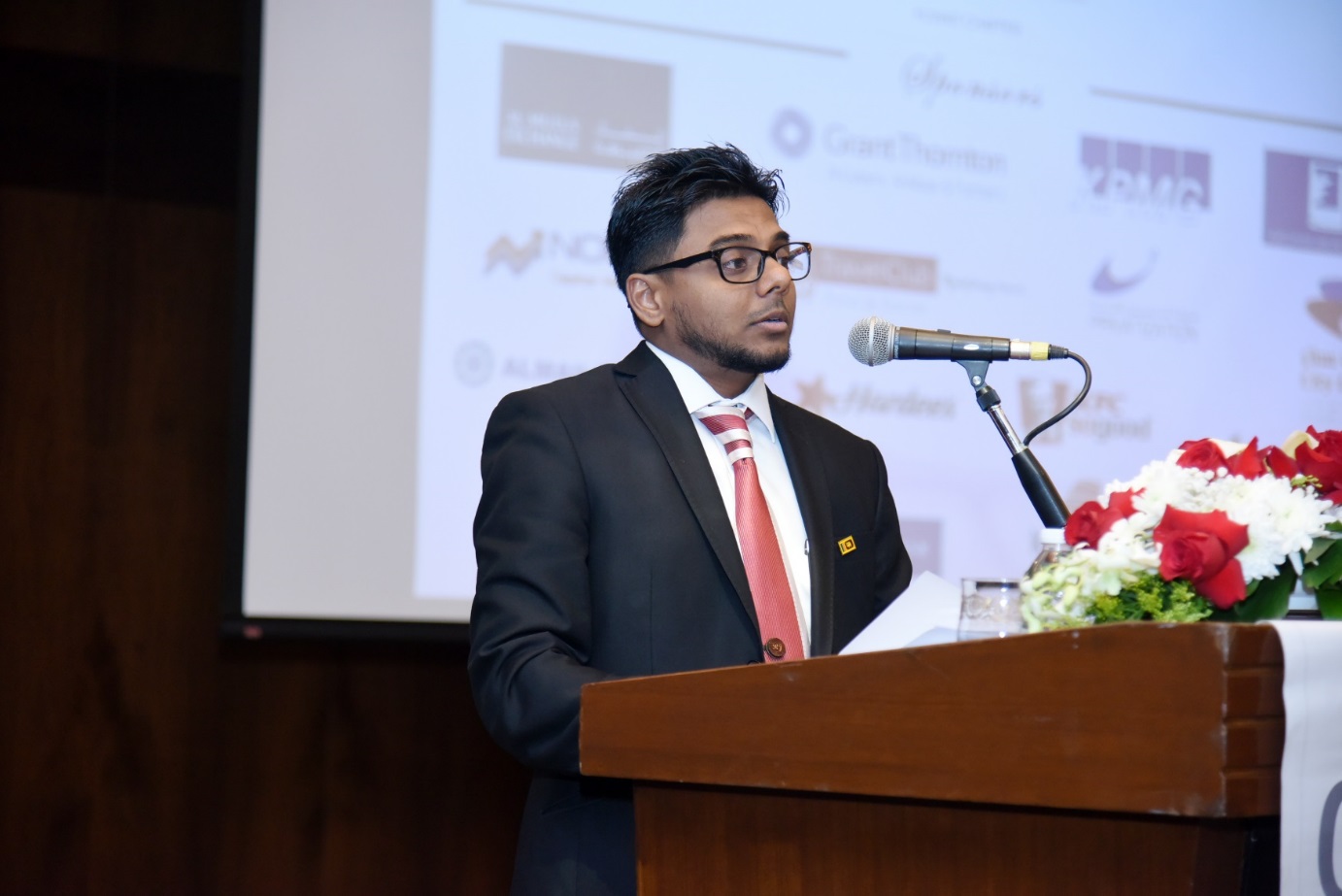 General Secretary of 2018, Riyaz Jamaldeen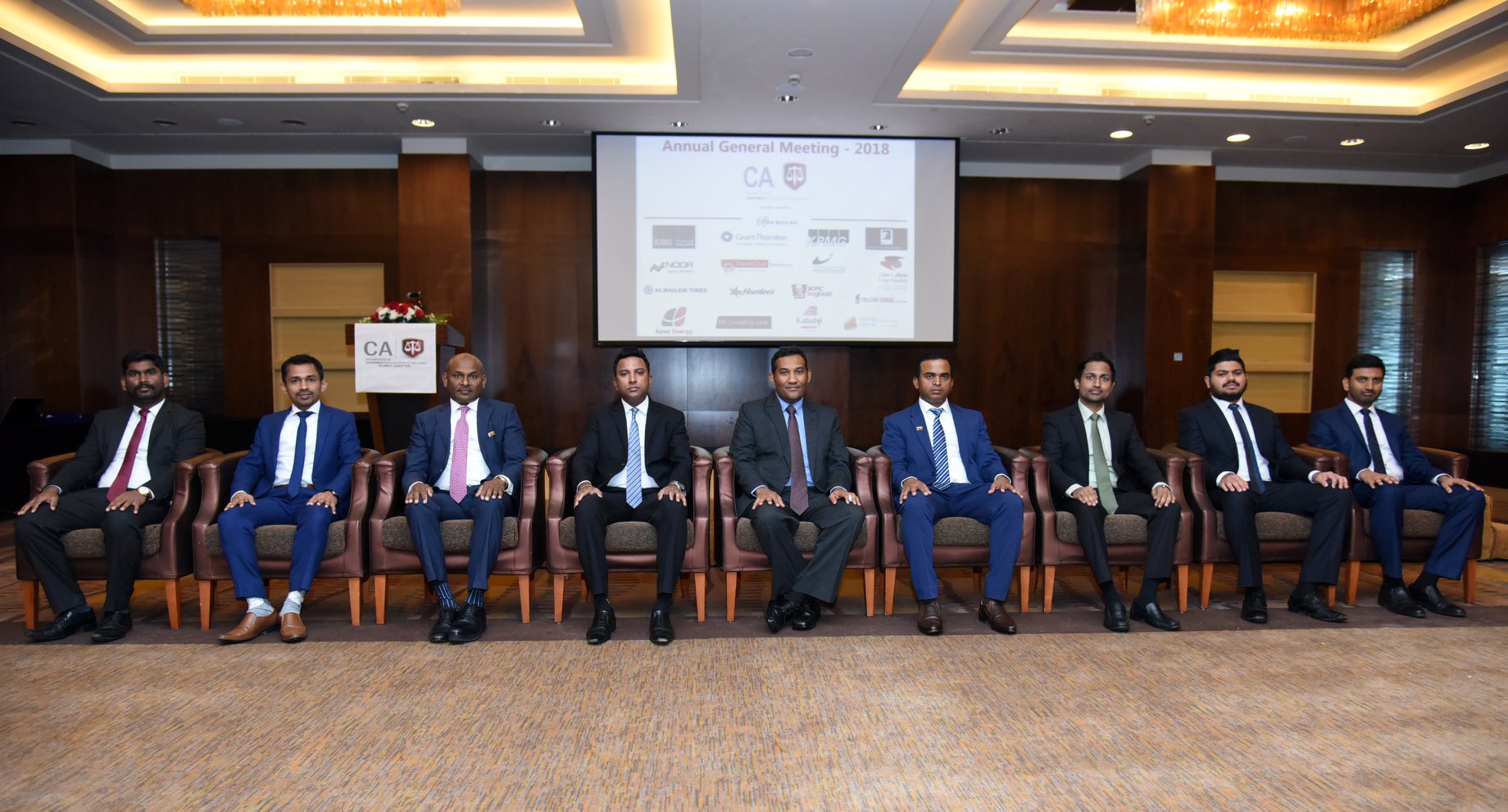 Newly elected executive committee for 2019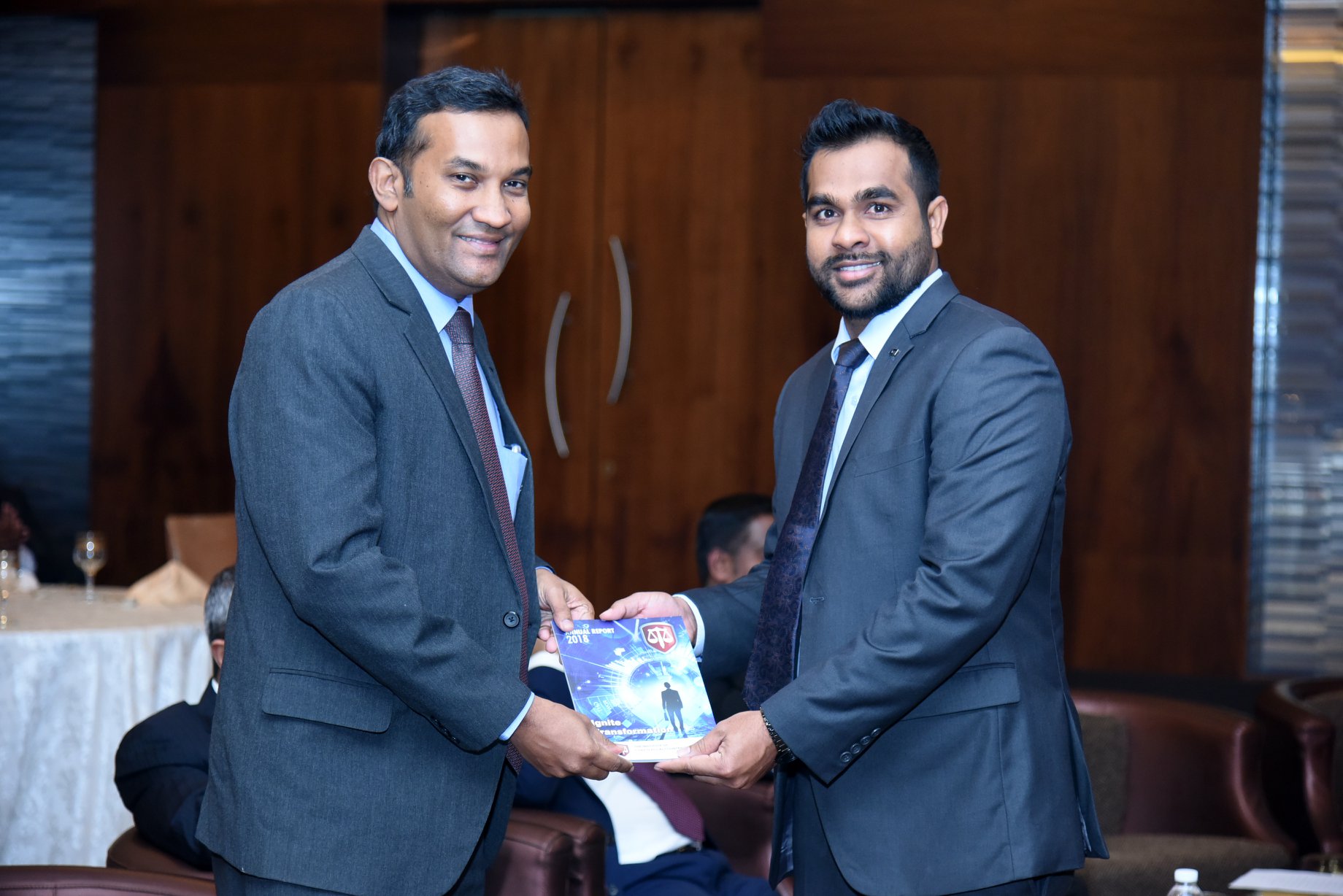 Presentation of annual report by Editor Suranga Fernando