Several top students who are following the benchmark professional qualification of the Institute of Chartered Accountants of Sri Lanka (CA Sri Lanka) recently bagged the subject prizes at the Strategic Level I & II examinations held in December 2014.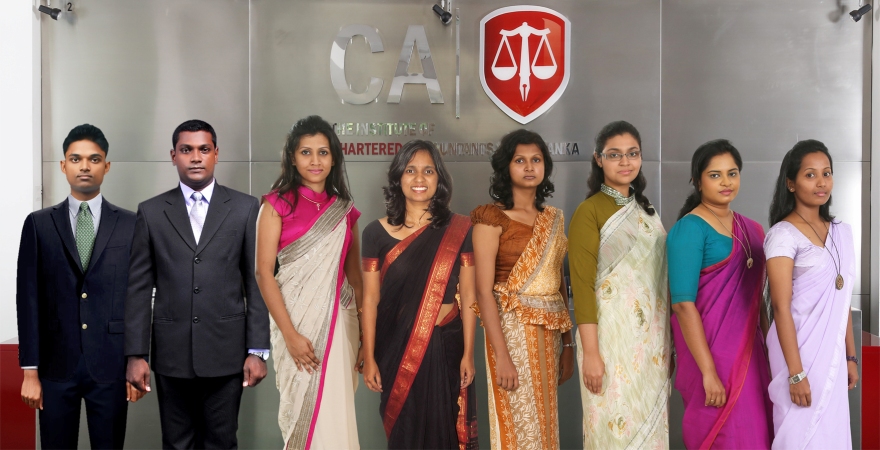 In the Strategic Level I category, the subject prize for strategic management Accounting was won by Siraj Mohamed Ramesh, while the subject prize for Advanced Taxation & Strategic Tax Planning was shared between Hasanthika Navodya Hirumali Premarathna, K. W. Kalani Madhushani and Ajanee Bhagya Ranasinghe.
The subject prize for Commercial Law and Corporate Law also for the Strategic Level I exam was won by Chamith Nadeeshan Peiris and Fathima Farhat Fayyaz.
In the Strategic Level II category, Dilini Madushani Dissanayake won the subject prize for Advanced Financial Reporting, while the subject prize for Advanced Audit and Assurance was bagged by J. Wiroshana Perera.
Congratulating the students on their achievement, President of CA Sri Lanka Mr. Arjuna Herath said that the institute was taking every effort to ensure that the students of the CA Sri Lanka programme will be given the necessary skills and experience to help them become globally sought after professionals in the years ahead.
"Apart from a very relevant curriculum, the CA Sri Lanka qualification underscores the importance of practical experience for all its students and therefore has made practical training mandatory in the curriculum, to ensure all qualified chartered accountants possess not only paper qualification but also the relevant practical skills which are necessary to help them on the longer term," Mr. Herath said.
Chief Executive Officer of CA Sri Lanka Mr. Aruna Alwis noted that the globally renowned CA Sri Lanka chartered accounting course is among the most sought after professional courses offered in the country.
"With effect from this year, the new groundbreaking curriculum has come into effect. The new curriculum aims to produce versatile chartered accountants who will power businesses with their financial skills from the year 2020 onwards. We will continue to endeavor in offering our students the most relevant curriculum which will help them continue to be globally sought after," Mr. Alwis said.
CA Sri Lanka is one of the largest tertiary education providers in the country outside the university system with a student base of over 44,000 students who are aspiring chartered accountants.