The Institute of Chartered Accountants of Sri Lanka (CA Sri Lanka) ceremoniously inaugurated its overseas chapter in the United Arab Emirates (UAE) recently in the presence of diplomats, and professionals, at the Emirates Ballroom of the JW Marriott Marquis Hotel in Dubai.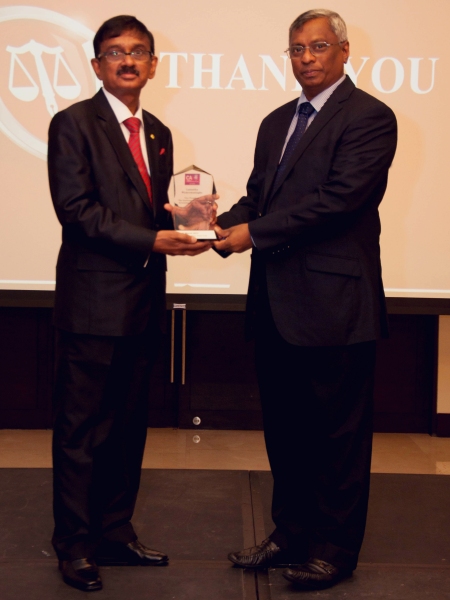 The event was held under the patronage of the Vice President of CA Sri Lanka, Mr. Lasantha Wickremasinghe, and Charge d Affaires of the Sri Lankan Embassy in Abu Dhabi and Consul General of Sri Lankan Consulate in Dubai and Northern Emirates.
In his speech, Mr. Wickremasinghe noted that CA Sri Lanka stakes claim for being one of the most progressive and influential members of the International Federation of Accountants, which is the global apex body of accountants.
"Members are our primary stakeholders, and have played a key role in uplifting the image and standing of our prestigious institute while also giving leadership to enhance the standing of the accounting profession across Sri Lanka as well as overseas, including the Middle East," he said.
Mr. Wickremasinghe pointed out that CA Sri Lanka members were not only a significantly contributor to the foreign exchange that the country receives but was in fact an ambassador to Sri Lanka, as well as to the accounting profession. "You are the face of our nation, and thus the responsibilities lying on your shoulder are vast," he said.
With a consistently increasing presence of CA Sri Lanka members across all continents, the institute has over the years established several chapters including in Qatar and Bahrain which serves for the professional progression of the members living overseas.
"These chapters have played an important role in bringing our members together in those respective countries, while also working towards their professional development. Today, we boast of an international presence with over 30 percent of our members located in 40 countries. UAE has a very large number of our members, which was why steps were taken to establish a Chapter here," Mr. Wickremasinghe said.
Apart from being an important platform which will help in the progression of members, Mr. Wickremasinghe said that the UAE chapter, with its strategic location, can help position Sri Lanka in the world arena by further facilitating and enhancing trade and investments between Sri Lanka and the UAE.
The inauguration ceremony was further boosted with the presence of representatives of other professional accounting bodies based in the UAE. The representatives included Chartered Accountants from India, Pakistan, United Kingdom; Chartered Management Accountants from UK and Certified Public Accountants from Australia.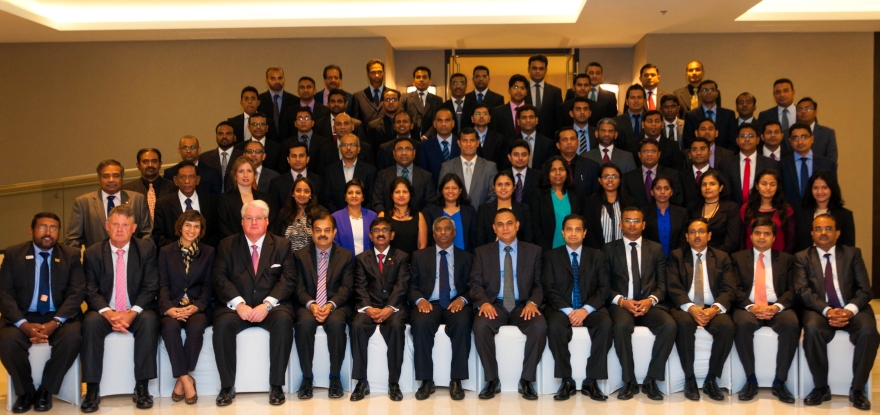 Approximately seventy members of CA Sri Lanka residing in UAE were present on the occasion and representatives of the CA Sri Lanka Chapters in the Gulf countries were also present at the inauguration ceremony.