A total of 112 students of the Business School of the Institute of Chartered Accountants of Sri Lanka (CA Sri Lanka) were awarded with Master's Degrees and Postgraduate Diplomas at the 2014 Business School Convocation.

A total of 70 students who have successfully completed the Master of Business Administration (MBA) and the Master of Project Management (MPM) of the University of Southern Queensland, Australia, were conferred with Masters Degrees, while 42 students were awarded the Postgraduate Diploma in Business and Finance.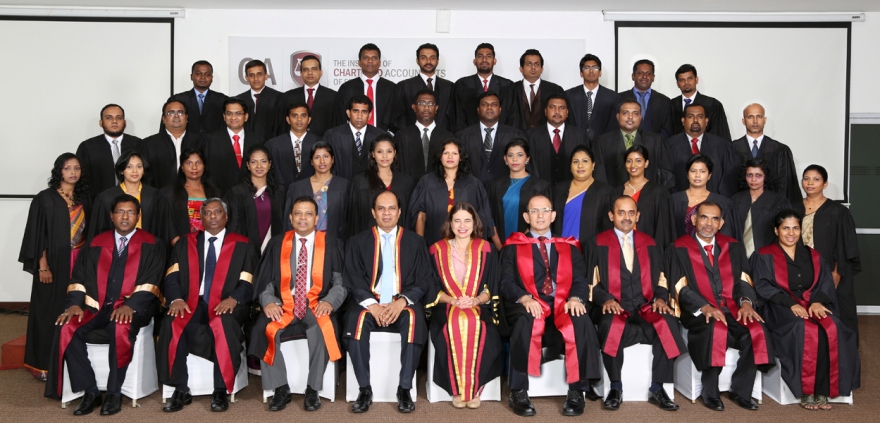 Her Excellency Mrs. Robyn Mudie, Australian High Commissioner to Sri Lanka, graced the occasion as the Chief Guest, while Dr. Talal Yusaf, Executive Director, USQ International and Development, University of Southern Queensland, Australia and Mr. Jonathan Alles, Managing Director/CEO, Hatton National Bank PLC were the Guests of Honour at the convocation.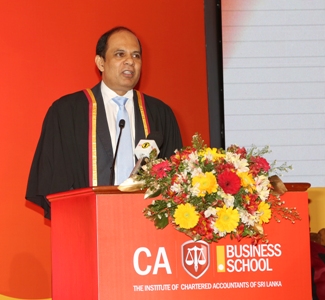 Speaking at the convocation, President of CA Sri Lanka, Mr. Arjuna Herath noted that as the world continue to evolve, professionals have an important obligation to keep up with the changing local and global trends if they are to achieve success, and so both academic and professional education are vital elements to achieve long term success.
"This is not the end to your learning experience, but the beginning to an enhanced learning experience as you endeavor to be better. So take on new challenges, and be brave, because you achieve success not by playing safe, but by taking on new challenges head on and by working hard and smart despite the odds," Mr. Herath told the graduates.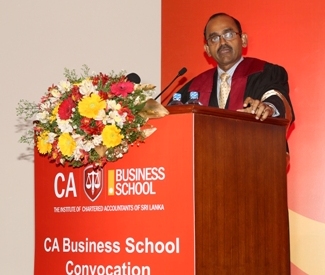 Chairman of the CA Sri Lanka Business School, Mr. Sujeewa Rajapakse said that the  Business School has made vast strides in an impressively short period of just over 12 years, and is today among the most recognized Business Schools in the country offering a multitude of locally and globally recognized qualifications for the progression of professionals in Sri Lanka.
"As the national body of accountants, CA Sri Lanka has taken various initiatives to help accomplish the government's important goal of making Sri Lanka a knowledge hub," he said.
Mr. Rajapakse noted that the MBA from the University of Southern Queensland is one of the most popular MBA programmes in the country, and has been well received from professionals including business leaders representing diverse sectors. "The Business School's Postgraduate Diploma has been in existence for over 30 long years and is very popular among professionals from both the accounting and finance and even non-accounting and non-finance backgrounds," he added.