The Institute of Chartered Accountants of Sri Lanka (CA Sri Lanka) recently paid tribute to well-known Chartered Accountant Mr.Lal Nanayakkara by inducting him into the CA Sri Lanka Hall of Fame in recognition of his significant contribution made towards the development of the accounting profession, the institute and to society.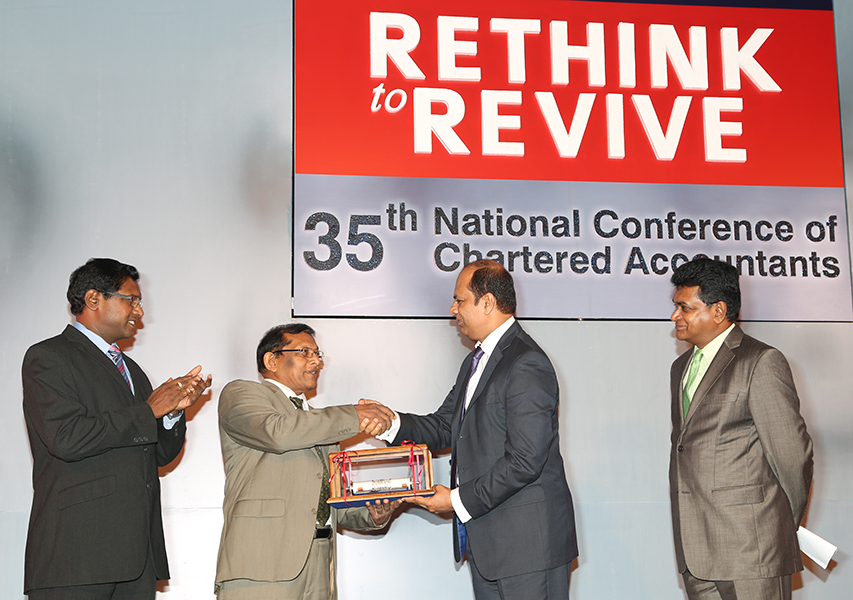 Mr. Nanayakkara who served both public and private Sectors, is the only member of CA Sri Lanka to serve in the Council for 17 years, which is the longest period ever served by any member of the Institute.
Mr. Nanyakkara who was elected as President of CA Sri Lanka in 1997, also served in many committees of the Institute and was appointed as a member of the Company Law Advisory Committee by the Minister of Co-operatives & Internal Trade.
Mr. Nanayakkara served as the President of the South Asian Federation of Accountants (SAFA) in the year 2000; and was the advisor the following year. He was appointed to the International Accounting Education Standards Board (IAESB) Consultative Advisory Group (CAG) of the International Federation of Accountants (IFAC) in 2006 to represent SAFA, and continued to serve on the Committee until the year 2010.
In 1981, Mr. Nanayakkara's services were sought by the then Prime Minister who named him as the Chairman of the Committee to report on the Financial Discipline in the Public Corporations, Boards and Government owned business undertakings functioning under the Ministry of the Local Government Housing & Construction. Later the Prime Minister assigned him with the task of overseeing the implementation of the proposals made by this Committee.
Mr. Nanayakkara was appointed Chairman of the People's Bank in 2002, and simultaneously, he also functioned as the Chairman of the People's Merchant Bank. He was also a visiting lecturer of the Kelaniya University.