The Institute of Chartered Accountants of Sri Lanka (CA Sri Lanka) recently paid tribute to renowned Chartered Accountant Mr. Uditha Harilal Palihakkara by inducting him into the CA Sri Lanka Hall of Fame in recognition of his significant contribution made towards the development of the accounting profession and the corporate world.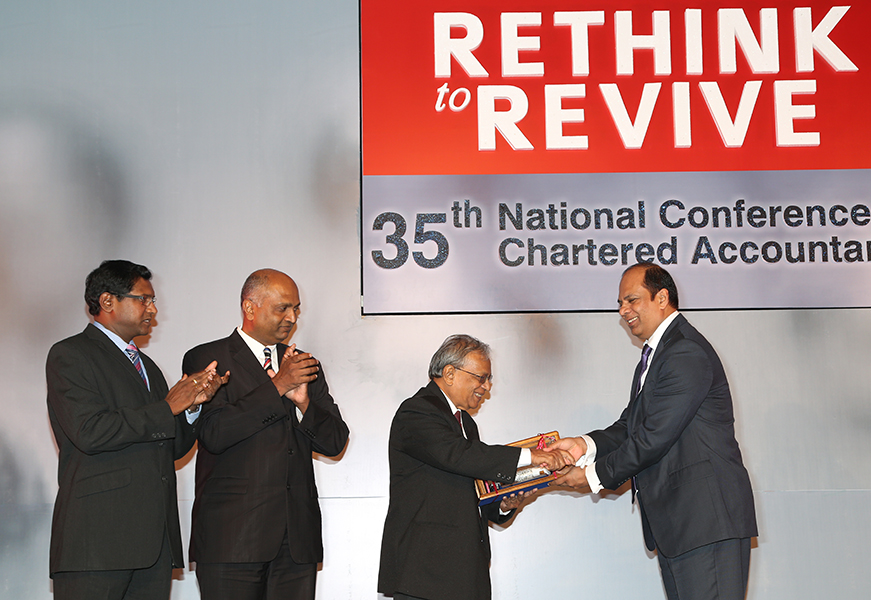 Recognized as a renowned accounting and finance professional leader in the country, Mr. Palihakkara was the only Sri Lankan to have had the honour of giving leadership to the three leading accountancy professional bodies in the country; CA Sri Lanka, CIMA and ACCA.
During his professional career, Mr. Palihakkara also held leadership positions across both the private and public sector establishments including at the Ceylon Electricity Board, DFCC, the People's Merchant Bank, Securities Council of Sri Lanka and the Postgraduate Institute of Management. After pursuing a career in investment banking, he expanded his outreach by working in a number of projects which involved the World Bank (WB), the Asian Development Bank (ADB), the African Development Bank (AfDB), the International Fund for Agricultural Development (IFAD) and the Commonwealth Secretariat.
Mr. Palihakkara, who served CA Sri Lanka in various capacities for nearly four decades, was also the President of CA Sri Lanka for four consecutive years during which he gave student activities the highest priority and implemented many reforms pertaining to the Institute's administration, education & training and examinations. During his presidency, he also inaugurated the institute's first ever Computer Centre in January 1988 aimed at developing the IT skills of both students and members.
In 2010, he was elected the President of the Organization of Professionals Association (OPA) of Sri Lanka.