The Institute of Chartered Accountants of Sri Lanka (CA Sri Lanka) recently launched a tax publication comprising income tax, custom duty, excise duty and stamp duty cases which were heard at the Supreme Courts and the Court of Appeal.
The first copy of the publication titled 'Reports of Sri Lanka cases on income tax, customs duty, excise duty,  stamp duty and other taxes' was handed over to Dr. P. B. Jayasundera, Secretary to the Treasury by Mr. Arjuna Herath, President of CA Sri Lanka at the institute's annual tax oration held recently.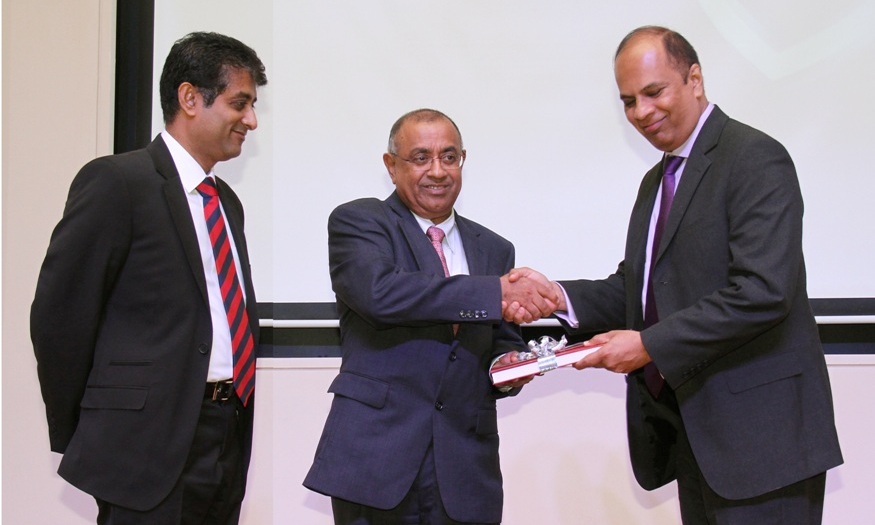 The publication, which covers tax cases from 1997 to 2012, includes a total of 72 cases, including Income Tax cases, Turnover Tax cases, Defense Levy cases, Stamp Duty cases, Customs Duty cases, Excise Duty and various other cases decided under the Finance Statutes.
This is the third such publication, the last being published in 1997. The publication will be of immense value to tax practitioners, lawyers, those engaged in commerce and industry, academics, revenue officers as well as to students.
The publication was compiled by Mr. Walter Ladduwahetti, retired judge and Mrs. Indira Samarasinghe, PC and former Legal Draftsman